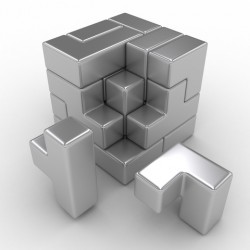 LabSolution® is a modular system which grows with you at your own pace as you roll out the LIMS in your laboratory:
The core product, covering the entire sample lifecycle from registration to sending out reports (hard copy + email), includes the following key elements to help you tailor the system to your individual needs:

Management of control plans and analysis menus
Management of control samples and associated control charts
Management of sampling plans
Advanced graphical customisation tools
Tools for controlling laboratory operations and customisable dashboards
An integrated communication language which can communicate with all the instruments available on the market, with your other IT applications (production management, industrial supervision, ERP, accounting, private or public financial management, etc.) and with your customers and subcontractors (electronic file exchange via email or webservices)
Advanced customisation tools allowing you to fine-tune the system to your needs and to the industrial constraints associated with your internal sample management processes and the organisation of your laboratory

Pricing and invoicing management module
Quotation and opportunity management module (currently being redesigned)
Other optional modules to meet your needs:



Do you have a project in mind?
Speak to one of our sales managers on +33 9 7244 1710 or fill in a contact form. We will contact you as soon as possible.