LabSolution® is a Laboratory Information Management System (LIMS) which helps you managing analytical and administrative operations in the laboratory, from the registration of the requests to the preparation of the test reports and invoices, while tracking the analyses carried out on samples.
Focused on the sample lifecycle and offering full traceability and management control, the system has already been implemented in more than 120 service, quality control and R&D laboratories of all sizes and in all sectors, across France and throughout the world.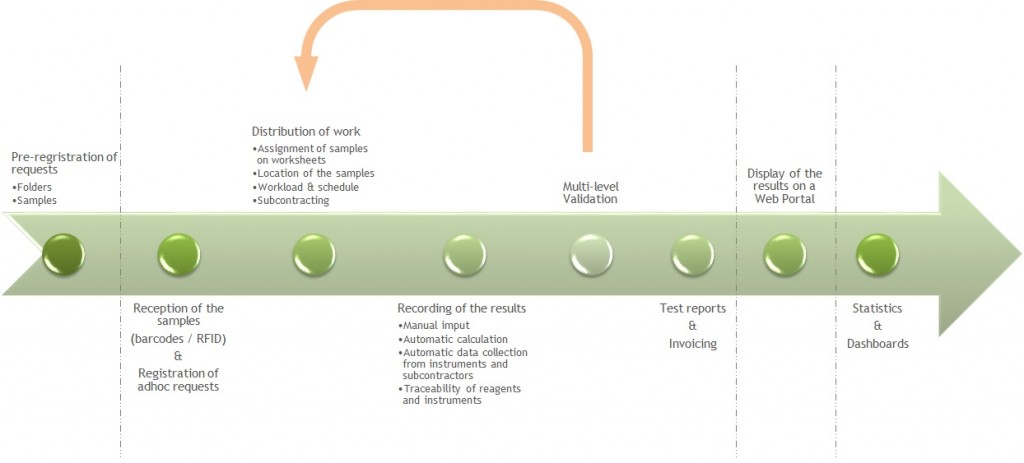 Fully adaptable to your organisational needs, it is highly configurable while remaining easy to set up.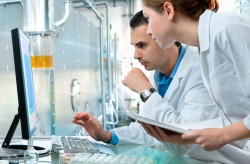 This flexible, intuitive system will help you manage your laboratory and obtain or keep your accreditations.
The modular LabSolution® grows with you, at a manageable pace.
As a standard software with a completely open database schema, LabSolution® will meet all your reporting needs.
With its powerful, integrated macro-language, communicating with your instruments and with your other applications of your IS (production management, supervision, MES, CRM, ERP, financial management, accounts management, etc.) has never been easier!
Introducing new analytical parameters? Developing a new service? Moving into a new sector? The highly customisable LabSolution® is easy to adapt to your new requirements (by adding new fields and new parameters, calculation formulas, personalised treatments, etc.).
If you are looking to enhance the traceability of your services, you can add on new modules to your core package: inventory management of reagents, instruments management (metrology), pricing and invoicing management, sampling plan management and quotation management.
Should you wish to make use of the information in your database or incorporate it in your dashboards, LabSolution® gives you open access to its database with unlimited queries.
Lastly, our team is utterly committed to working with our customers and is continually adding new functions to LabSolution® to support you as you grow.
Do you have a project in mind?
Speak to one of our sales managers on +33 9 7244 1710 or fill in a contact form. We will contact you as soon as possible.